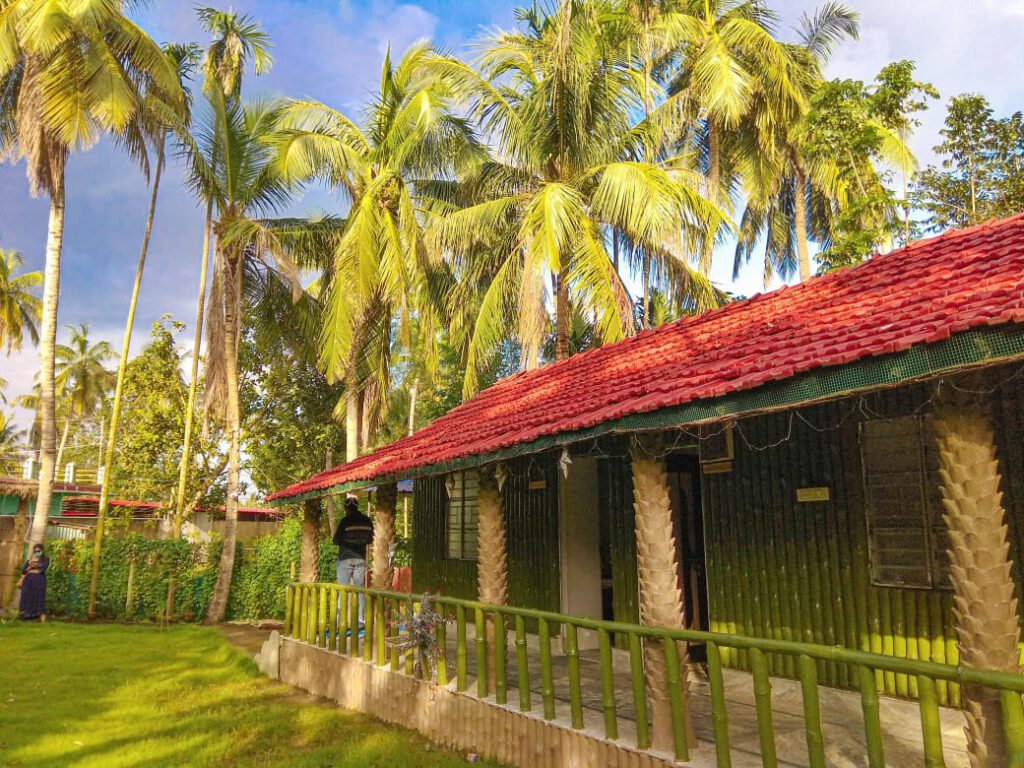 Starting the journey at 2017 Tripureswari Agro Farm was determined to develop an excellent farmstay cum day outing location very close to Kolkata. This place has now become one of the must to go weekend destination from Kolkata. Guest Can buy direct farm produced vegetables and fruits and also can arrange their family events and other arrangements within the complex without any hassle. Guests can stay overnight to experience the cool natural ambiance surrounding the farm. There is a huge waterbody where you can do fishing. You can roam around the total area to see this huge natural workstation to cool down your mind and staying close to nature.
Contact Details: Tripureswari Agro Farm Call / WhatsApp 9038633211 / 90511 60870 (Pre-Booking is mandatory, Don't have any onspot booking Facility)
Please Like, Share, Follow our Company page to get daily updates of our Stay Solutions all over Bengal
Accommodation Details:
AC Rooms (3 person can avail each room) – 1750 / head / Day including 4 times fooding and lodging, swimming pool, boating, fishing.
 Day Outing Package for Min 10 Heads Group (1250/head including Morning Breakfast, Mid Day Snacks, Lunch, Afternoon Tea Biscuit along with 1 Room as complimentary if available).
NB: **We don't have any Cancellation policy. So No refund Policy is there. Only Rescheduling is applicable with a very nominal rescheduling cost. Free rescheduling is applicable 7 days before your journey. After that charges will cut.
Generator Back-up is there during the time of load shedding. No AC will be functional during Load Shedding. Generator will be functional min 10-15 mins after the power cut.
Accommodation Gallery:
How to Reach:
Best Option to come by your own vehicle as this place is just 35 Kms from Esplanade and it takes just 75 minutes maximum to reach this place.
Those who would like to come here by public transport.

Take Any bus towards Bagnan from Howrah to Esplanade. Drop at Ranihati Bazar Bus Stand after crossing Dhulagari Toll.
Take any bus towards Amta from there and drop at Manikpir Bazar Bus Stop.
Take toto to Agro Farm from that place.
Check-in Time: 11 AM

Check-Out Time: 10 AM
Food Menu:
Breakfast: (Bread, Omlet, Cha/Coffee)
Mid day Snacks (Only for day outing Guests, Not applicable for Night stay Guests, Do provide Veg pakoda Normally, For bigger group more than 20-25 heads sometimes we do provide chicken pakoda also).
Lunch: (Rice, Ghee, Dal, Aloo Bhaja, Seasoned Veg Curry, Katrla Fish Curry, Chatni, Papad, Misti / Ice-Cream)
Evening Snacks: (Puffed Rice, Veg Pakoda / Samosa, For big group sometimes chicken pakoda can be given also but based on situation)
Dinner: (Rice / Ruti, Chicken Kasha, Misti)
Chicken BBQ (Extra Chargeable, Not within Regular Package, 600 INR / KG)
USP: Mostly own Farm Produced Food(From Vegetables to Fish to chicken)
Restaurant / Dinning Place: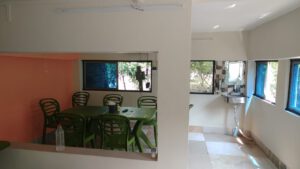 Gallery: