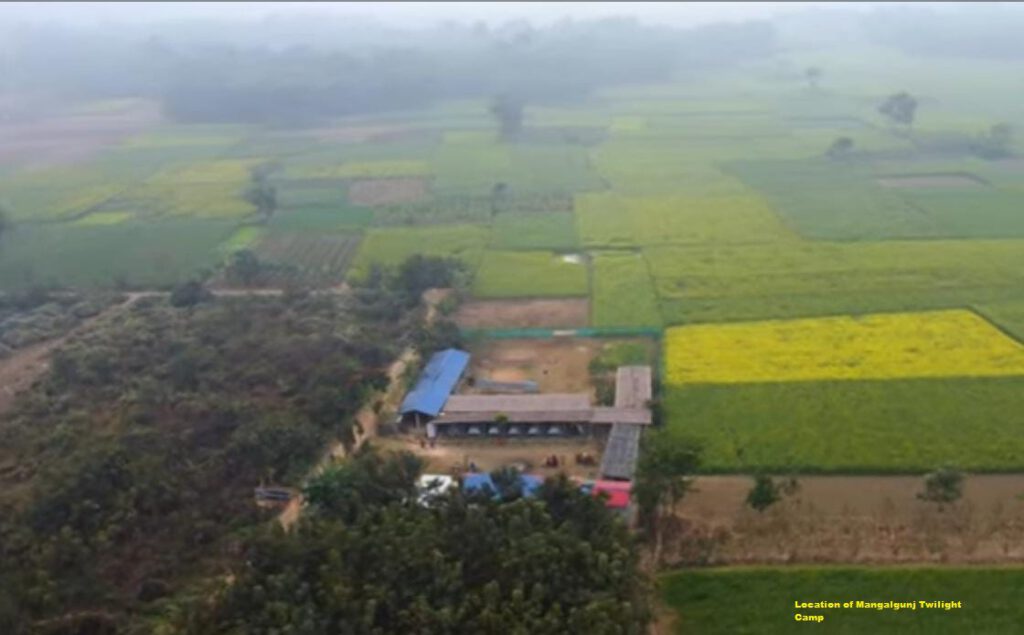 Mangalgunj Twilight Camp Contact Number: 90386 33211 / 82930 72344 / 99105 70529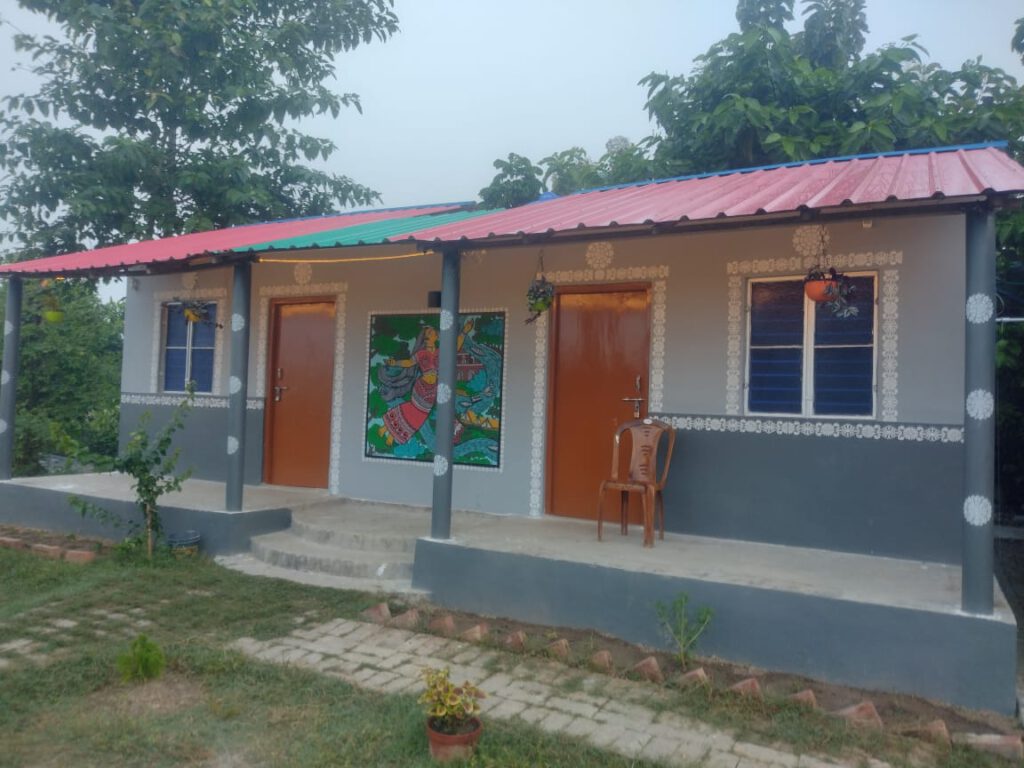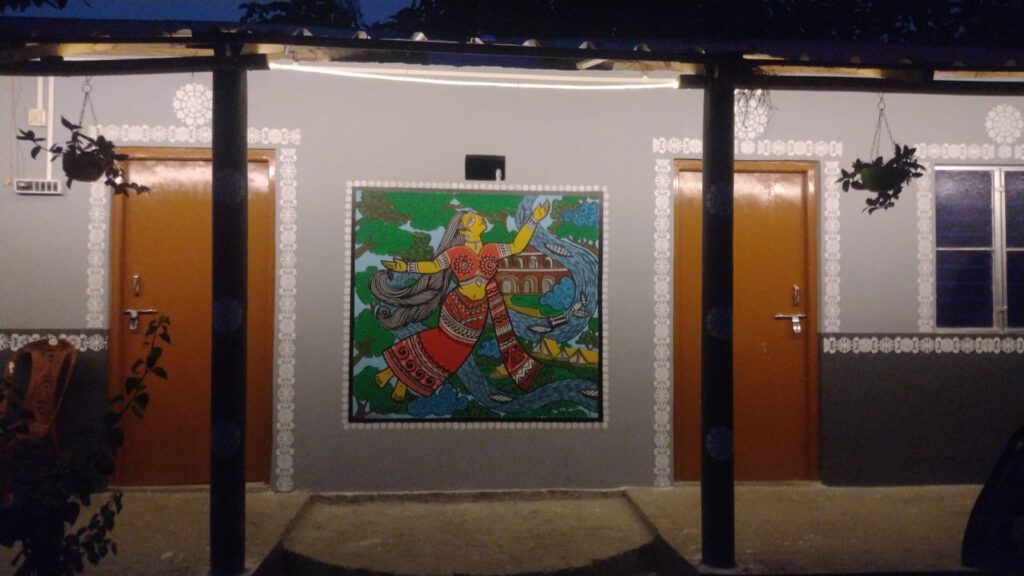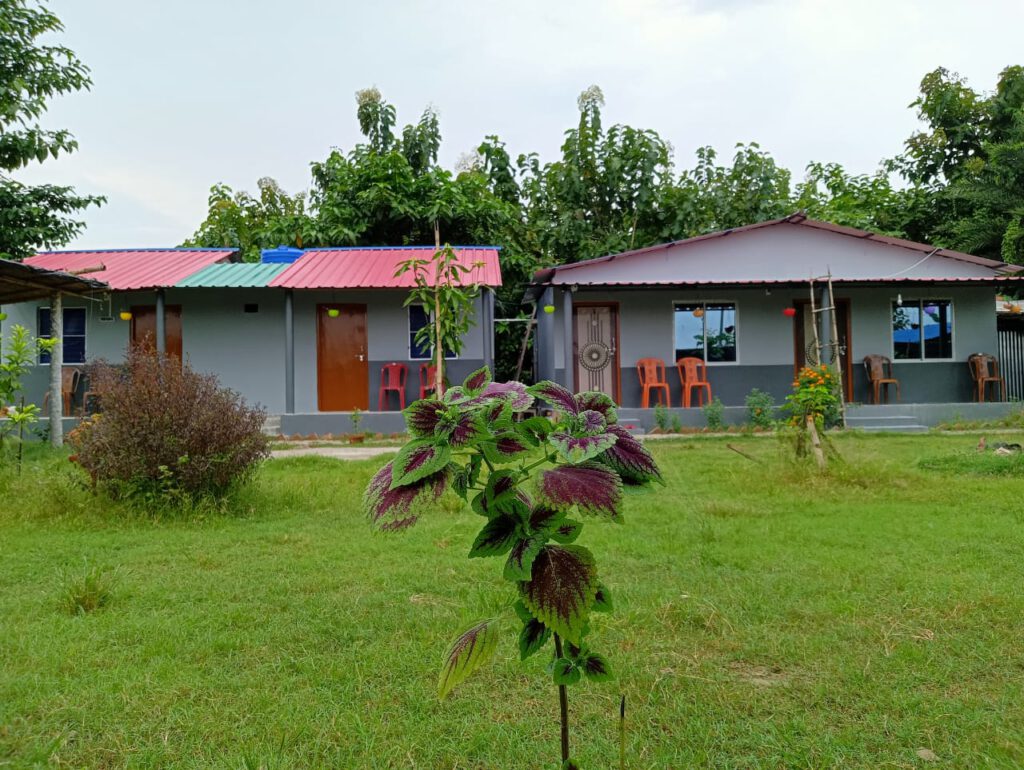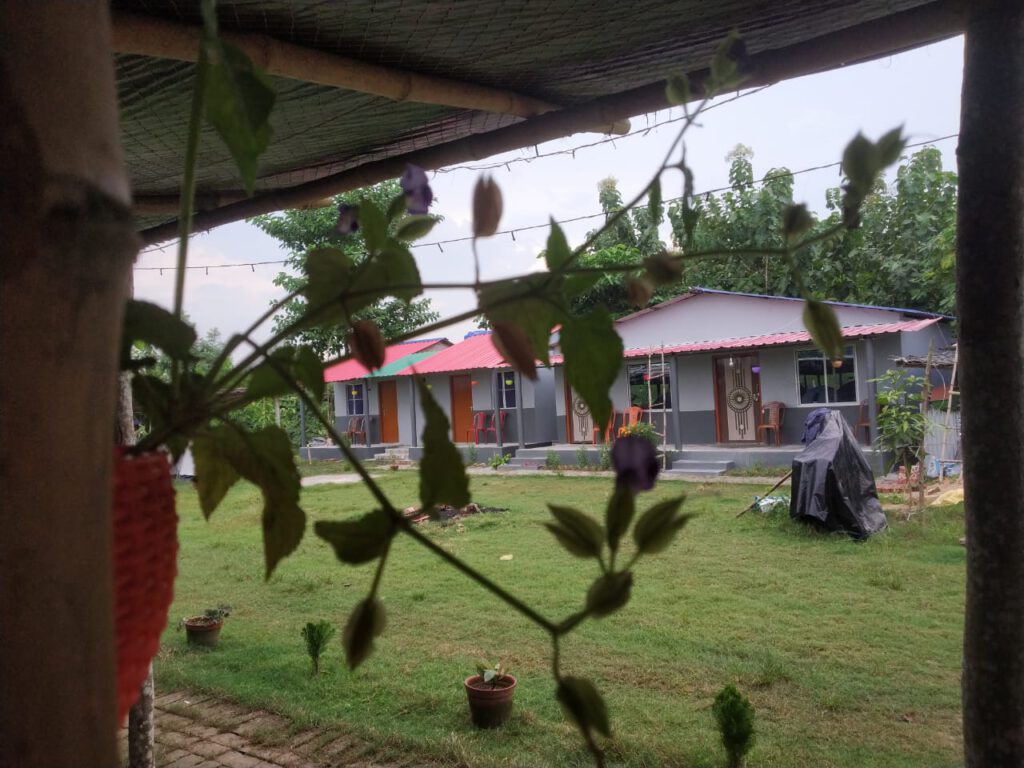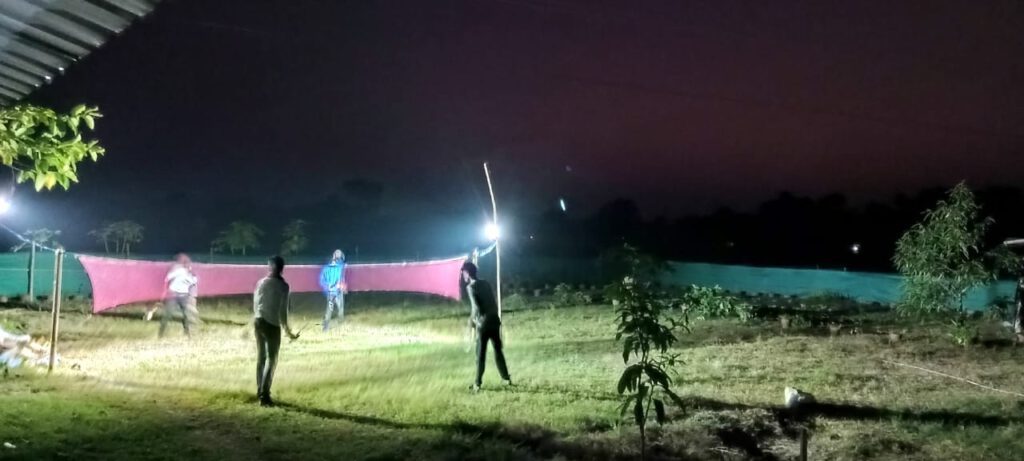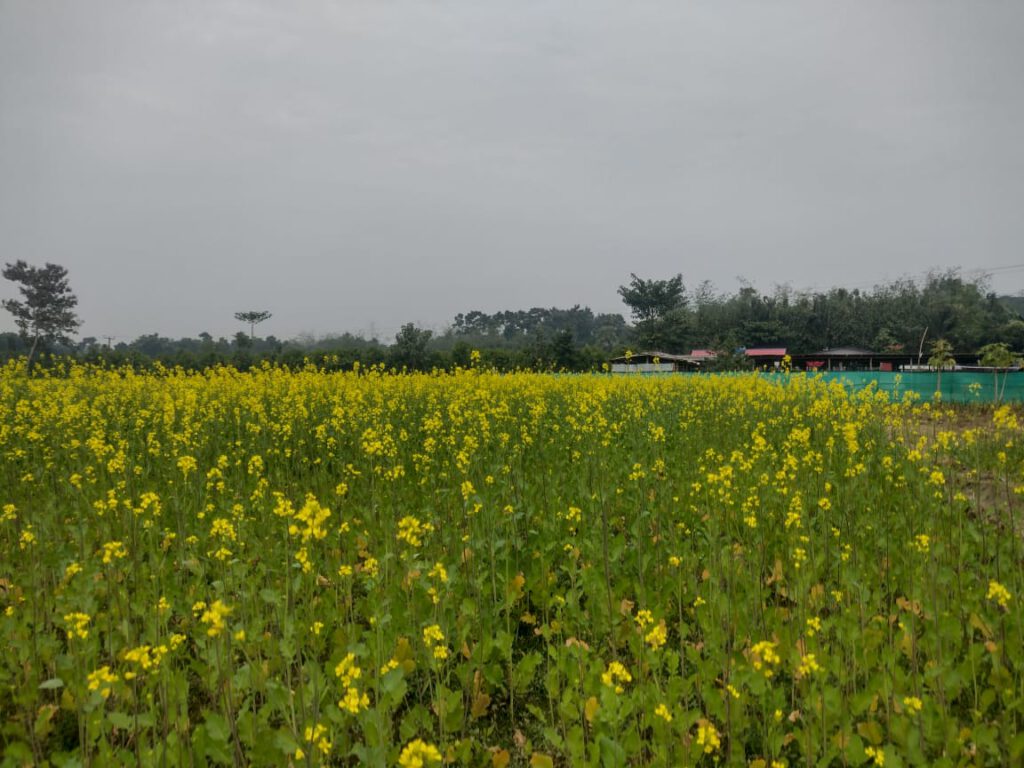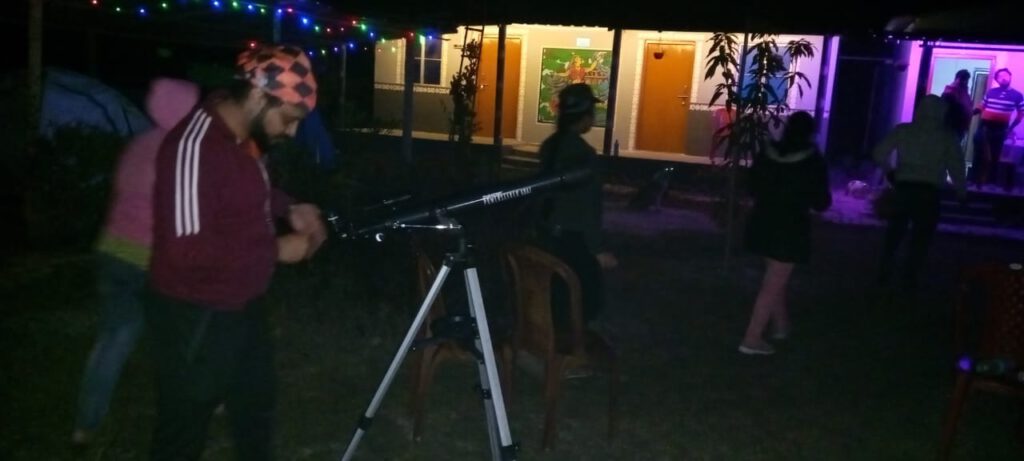 Backpacking Monks runs the largest and most beautiful camp with excellent view. Surrounded by Ichamoti River, Parmadan Forest and Nilkuthi. Mangalgunj is Located 100 kms from Kolkata it is a small village nestled among green and serenity. The chirping birds, the gentle breeze of the forest and the soothing sound of the Ichamoti will make you feel connected to nature. Also it is famous for the old, now derelict Rajbari known as 'Kata Saheber Kuthi'. Originally built by Maharaja Mangalchandra the 'kuthi' have many chapters in it's history.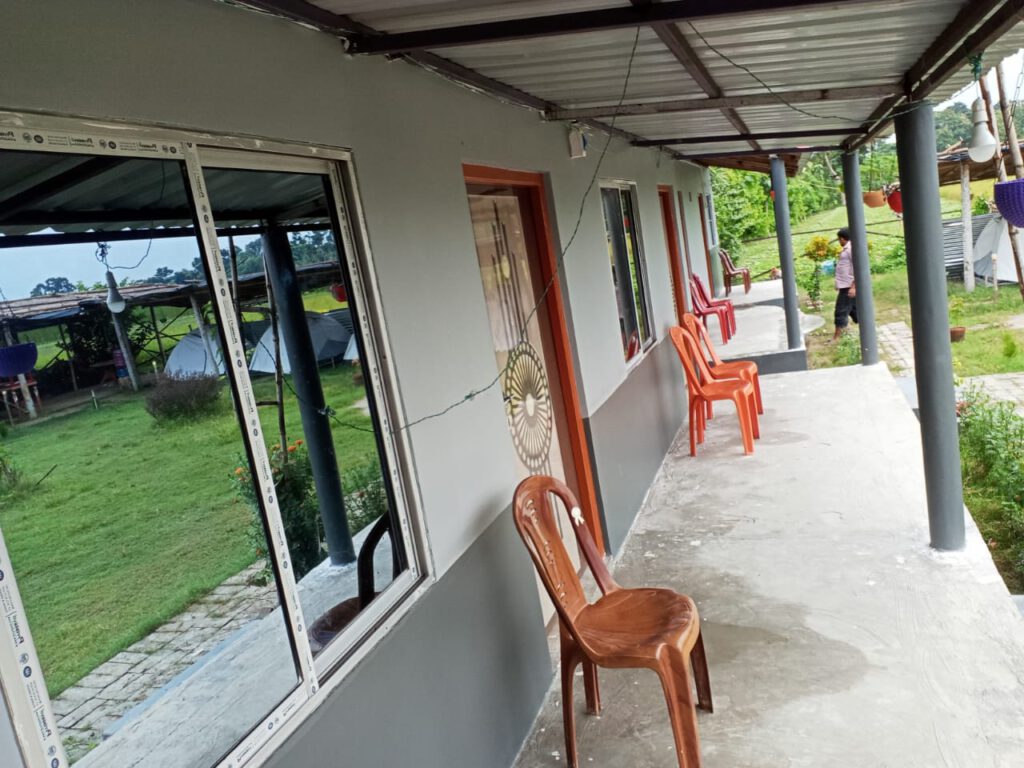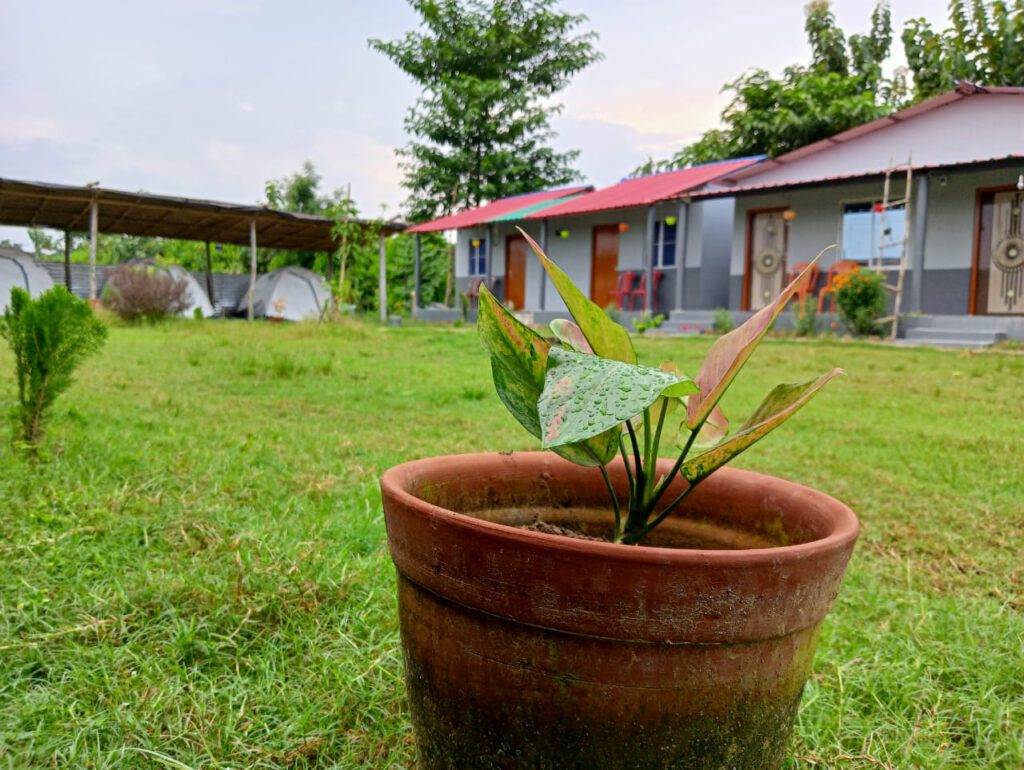 During the british rule it was a 'Nilkuthi' and so it is the mute spectator of the brutal tortures of the British to force the locals to farm only 'nil' or the blue dye. Then came the Swadeshi movement. The life and death of many freedom fighters were also written on the walls of this place. But this place have more to offer.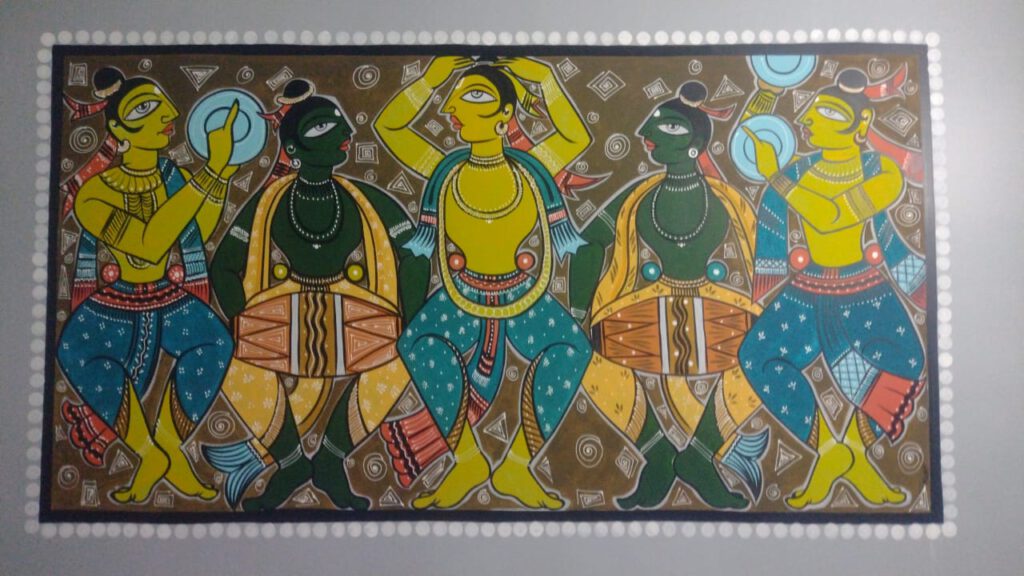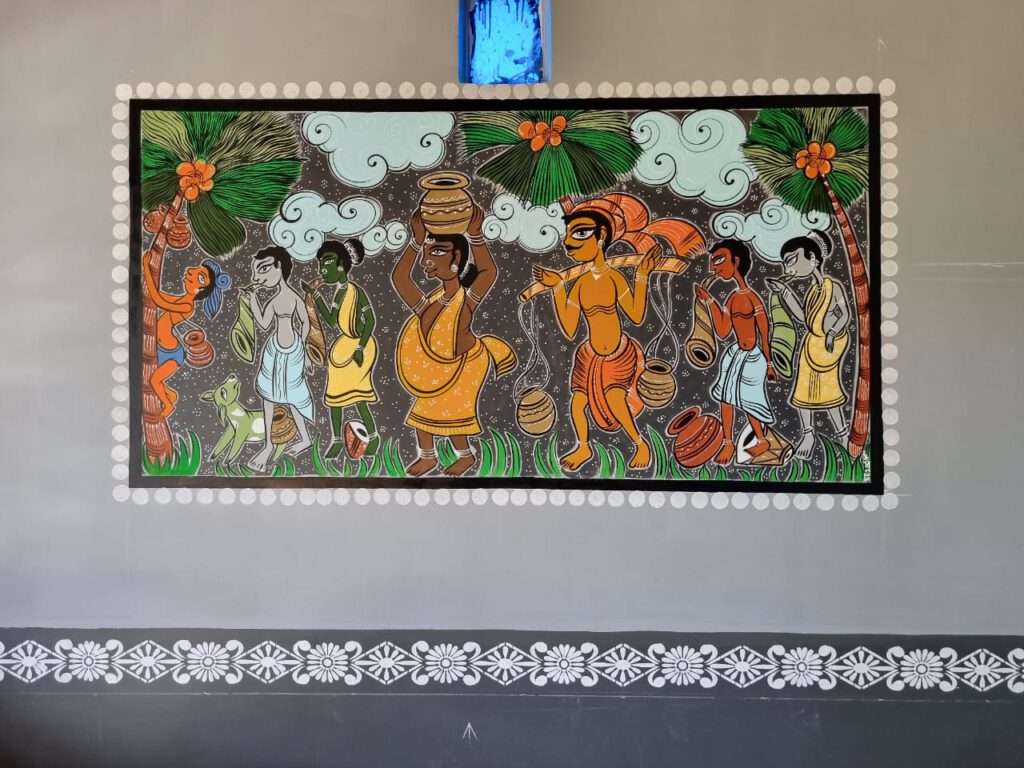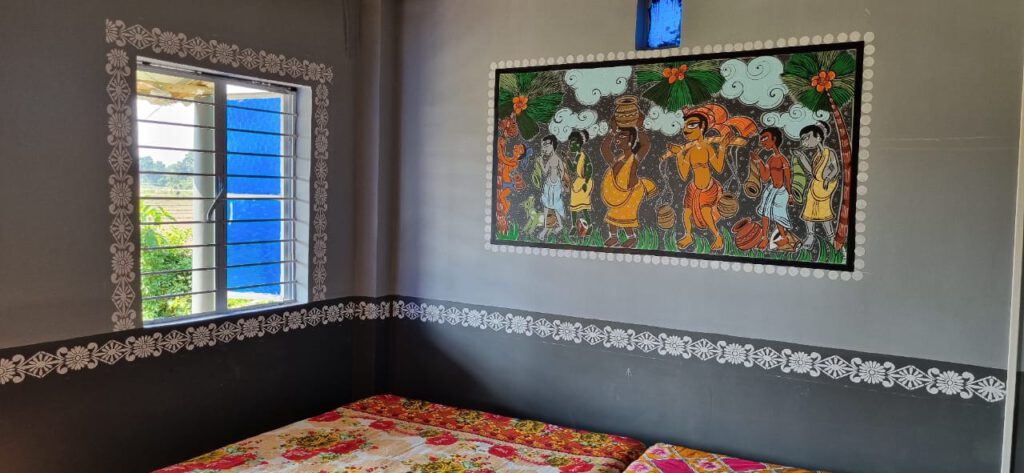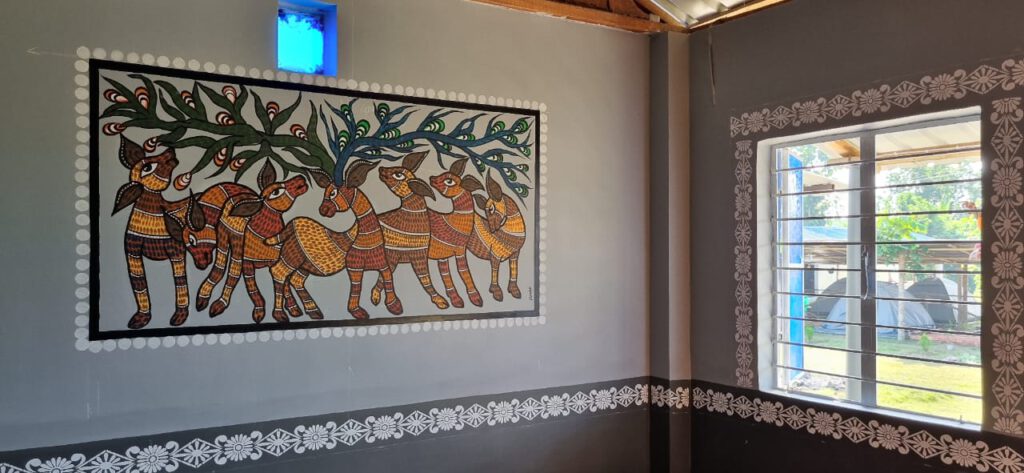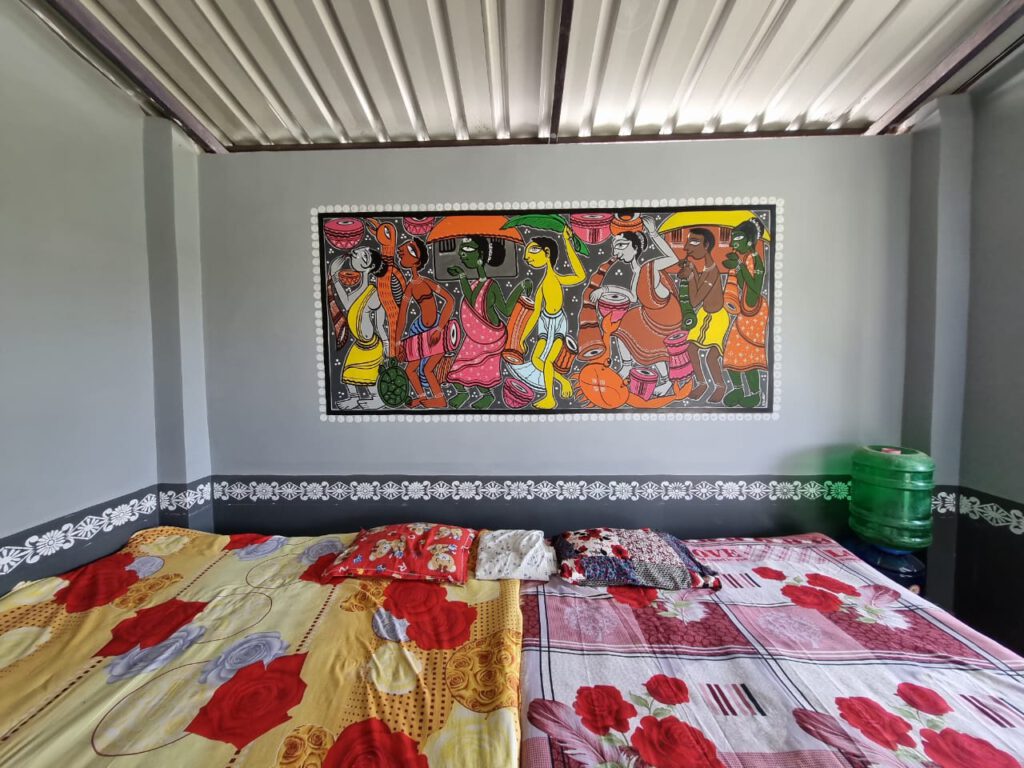 Check our location and Guests reviews https://goo.gl/maps/pXzu5emNPLUGvxeD7

Contact Number for Booking the Tents: (Official Website https://www.mangalgunjtwilightcamp.com )
An adventure Solution from Backpacking Monks – 90511 60870 / 82930 72344 / 99105 70529 (To know more details call them)
NB: We don't have any Online booking system. We don't take booking through any third party website. Only direct booking is acceptable directly to our Company Current account. Booking confirmation against your booking will be sent to your email ID.
Please Like, Share and Follow our Company page so as to get daily updates of our Stay Solution all over Bengal
Accommodation and Rate / Cost / Tariff of Mangalgunj Twilight Camp: (Images of accommodation will come soon)
At the Moment we have developed two types of accommodation like Tent and Small Family Cottages. .
Tent Accommodation (4 Number of Common Bathrooms) (We are now settling 22 Tents for maximum up to 22*2= 44 people)
(Regular Tariff: 1300 INR per head per Day Including Fooding + Lodging + Complimentary Campfire + Available Mineral water + Nilkuthi Night Trail), People lives in tent will definitely get better experience of Nature.
Cottage Accommodation (Attached Bathroom) (We are now settling 4 Cottages for maximum up to 2 cottages*4 heads each = 8 People and 2 cottages*6 heads each = 12 People, Total 20 Heads Accommodation)
(Regular Tariff: 1400 INR per head per Day Including Fooding + Lodging + Complimentary Campfire + Available Mineral water + Nilkuthi Night Trail), People lives in cottage will definitely get better stay experience.
*NB = Weekdays(Monday to Friday leaving Holidays and Peak festive duration) Discount or Offer is also going on, which is variable and vary on many situation.
Our Motive:
Being an integral part of responsible tourism, we always focuses on lending a helping hand in developing the places from all the true senses. We are trying to employing the local tribal people to manage those camps and for all the areas where manpower is needed. It will help in betterment of the livelihood of those people as well as empower them to be more confident.
Documentary over Mangalgunj Haunted Camp / Mangalgunj Twilight Camp
Why It's being a Must to to Visit Location:
Wake up with the chirping birds and enjoy a relaxed day with good food and fresh air in the cozy comfort of our haunted Camp. Take a walk or a boat ride in the Ichamoti river. Opposite side of the stay is Bibhutibhusan Wildlife Sanctuary, which is popularly known as Parmadan Forest. This Forest is rich in bio-diversity.
Experience the magical beauty of millions of fireflies glittering like star dust all around during the migration season. Mangalgunj is known as the biggest Fireflies migratory zone within Bengal.
Visit the main attraction, the haunted "Kata Saheber Kuthi" at night to experience some bone chilling thrill.
Why Our Camp is going to be something Special:
The Best Part of our Camp is it's Camfire where you will get a wonderful chance to interact with local people, listen to their stories while making some new friends with other guest. Also the magical beauty of Parmadan Forest, Ichamoti River in the middle of the Jungle in Moonlit night will surely take your breath away. The must try thing is "Bamboo Chicken".
Video about   Mangalgunj Haunted Camp / Mangalgunj Twilight Camp
Camp Timing
               Check-In Time : 11 AM
               Check Out Time 10 AM
Food
Welcome drinks(11 – 11.30 AM during Check in):  Nimbu pani
Lunch (Sharp within 1 – 2.30 PM):
Rice
Dal
Salad
Bhaja
Sabji
Fish
Chatni
Papad
Doi
Misti
Afternoon Snacks(Sharp within 4 – 5.30 PM)::
Tea, Biscuits
Evening Snacks (Sharp within 6 – 7.30 PM)::
Muri, Chop/Peyaji/Singara
Dinner (Sharp within 9 – 11 PM)::
Ruti / Rice
Bhaja
Chicken kasha
Morning Tea, Biscuits
Breakfast:
Luchi, Sabji, Boiled Egg
Mangalgunj Day Out Package: (Morning 9 AM to 6 PM)
Breakfast 9.30 AM – Puri & Sabji, omlet, Sandesh
Lunch 1.30 PM – Rice Dal Sabji 4-5 pcs chicken, 1 pc Fish Kaliya, Chatni, Papad, Doi, Mishti
Snacks – Afternoon tea Biscuits, Veg Pakora (4pc) Chicken Pakora(4 pc)
Tariff for Day Out or picnic (max 120 People is acceptable)
Min 4 Heads – 750 /Head – 1 tent will be provided (free Boat ride)
Min 5 to 100 Heads – 700/Head – tent will be provided as 10-12 person / tent or based on availability (free Boat ride)
How to Reach at our Camp:
Route 1: 
Sealdah Railway Station to Bongaon Railway Station (80 Km)- By Train 25/- Per head
Bongaon Railway Station to Bongaon Town Hall Auto Stand (3 Km) – By toto 15/- Per head
Bongaon Town Hall Auto Stand to Nataberia (21 Km) – By Auto 25/- Per head
Nataberia to Mangalgunj Twilight Camp (3 Km) – By toto 20/- Per head
Route 2:
Sealdah Railway Station to Chakdah Railway Station (65 Km) – By Train 15/- Per head
Chakdah Railway Station to Nataberia (28 Km) – By Bus 38/- Per head
Nataberia to Mangalgunj Twilight Camp (3 Km) – By toto 20/- Per head
NB: You need to contact Camp-in-charge Pick-up and Drop facility from Chakdah or Bongaon Station
Nearby Location:
Parmadan Forest
Petrapole Border
Mangalgunj Indigo Kuthi
Gallery: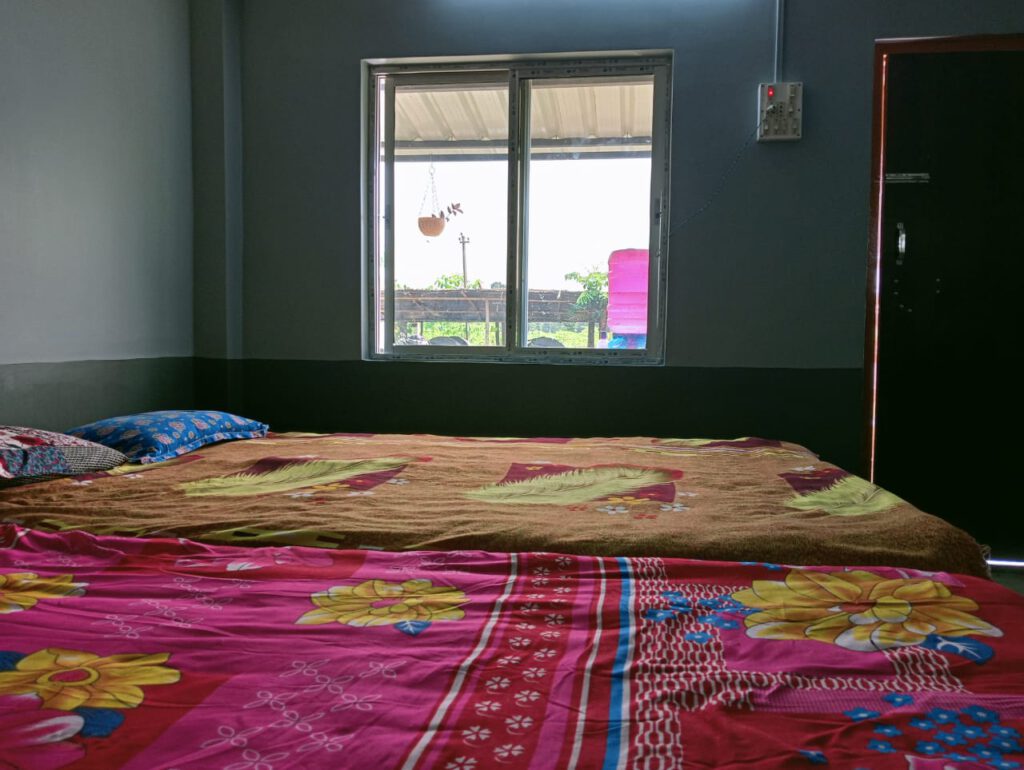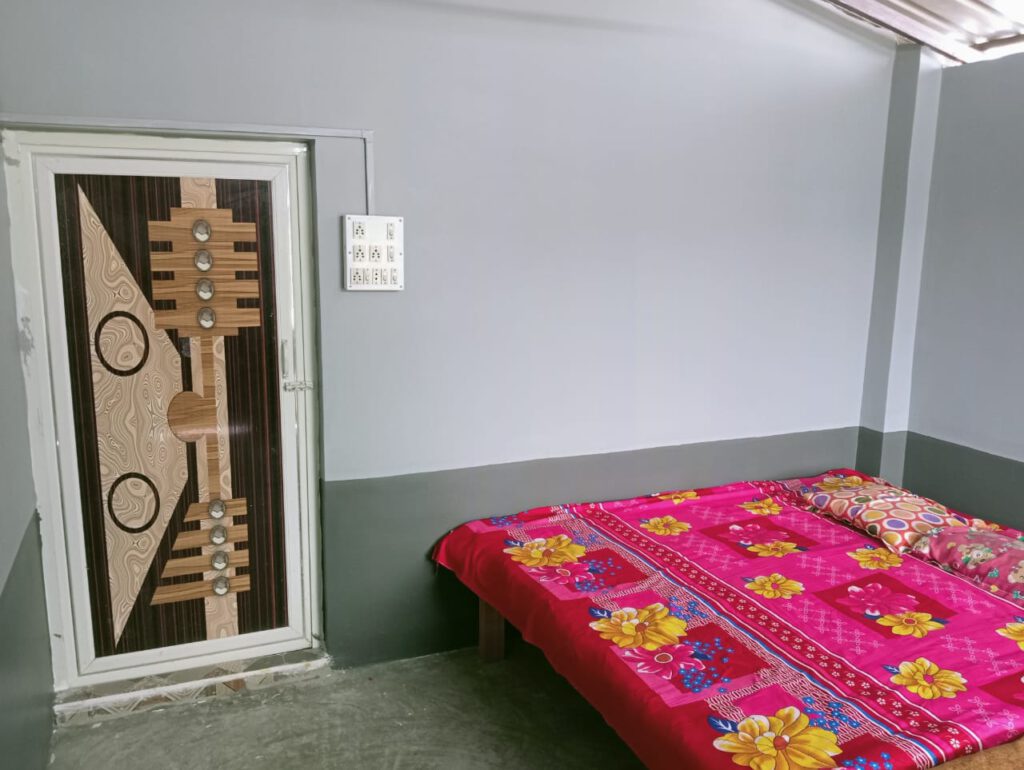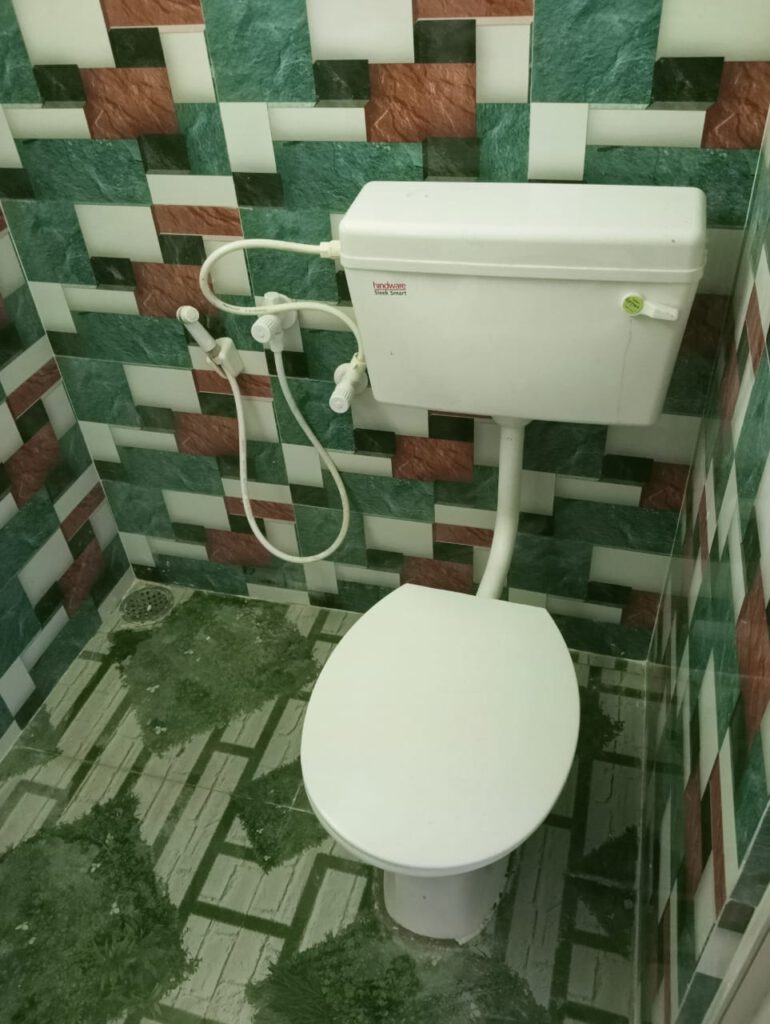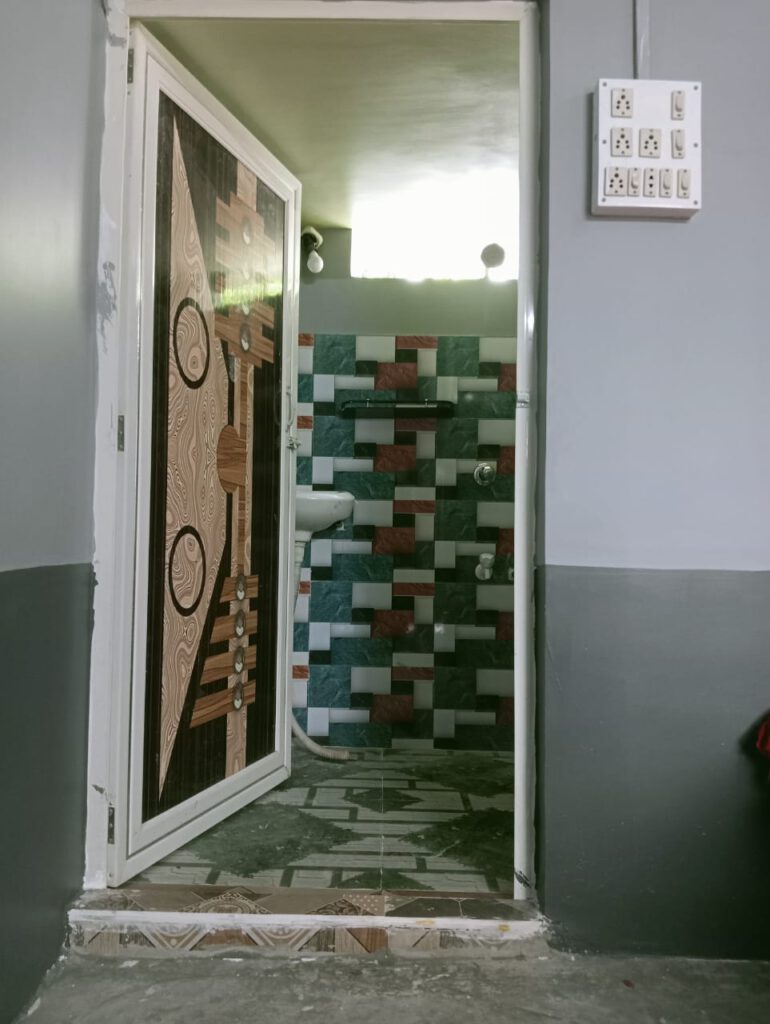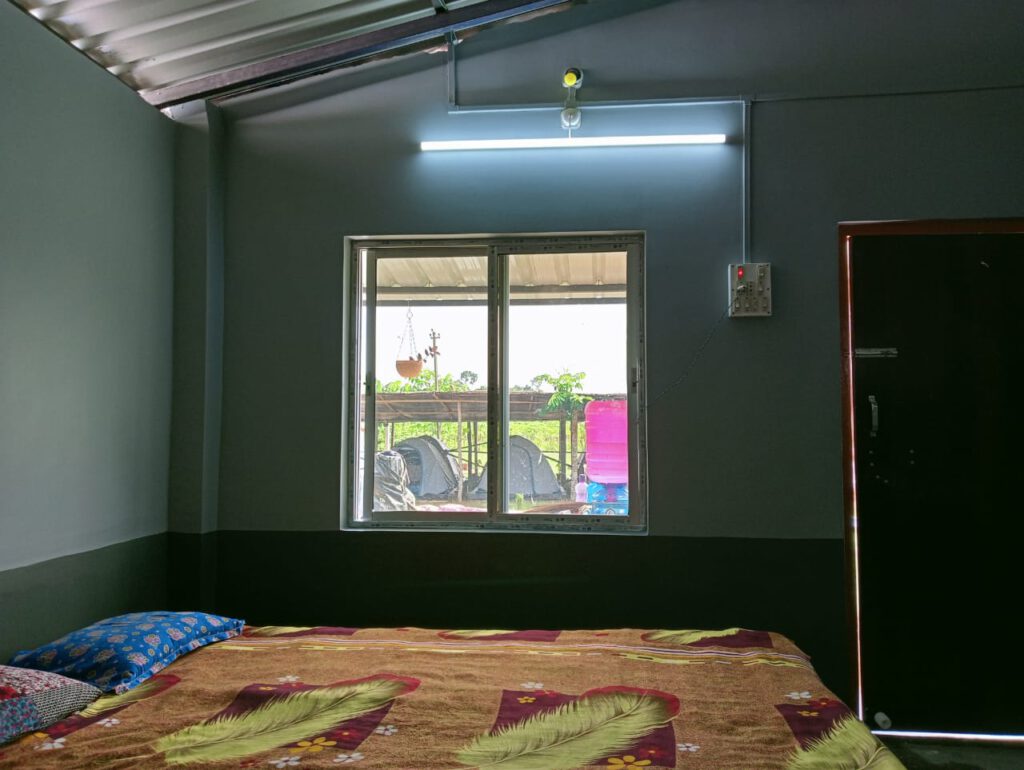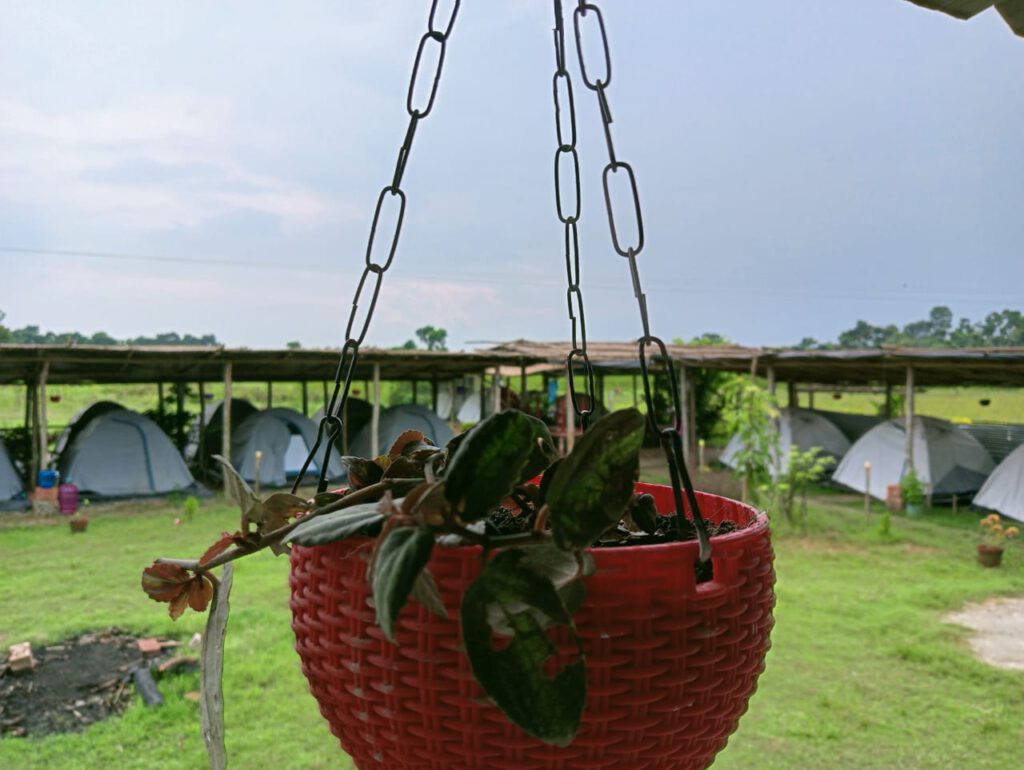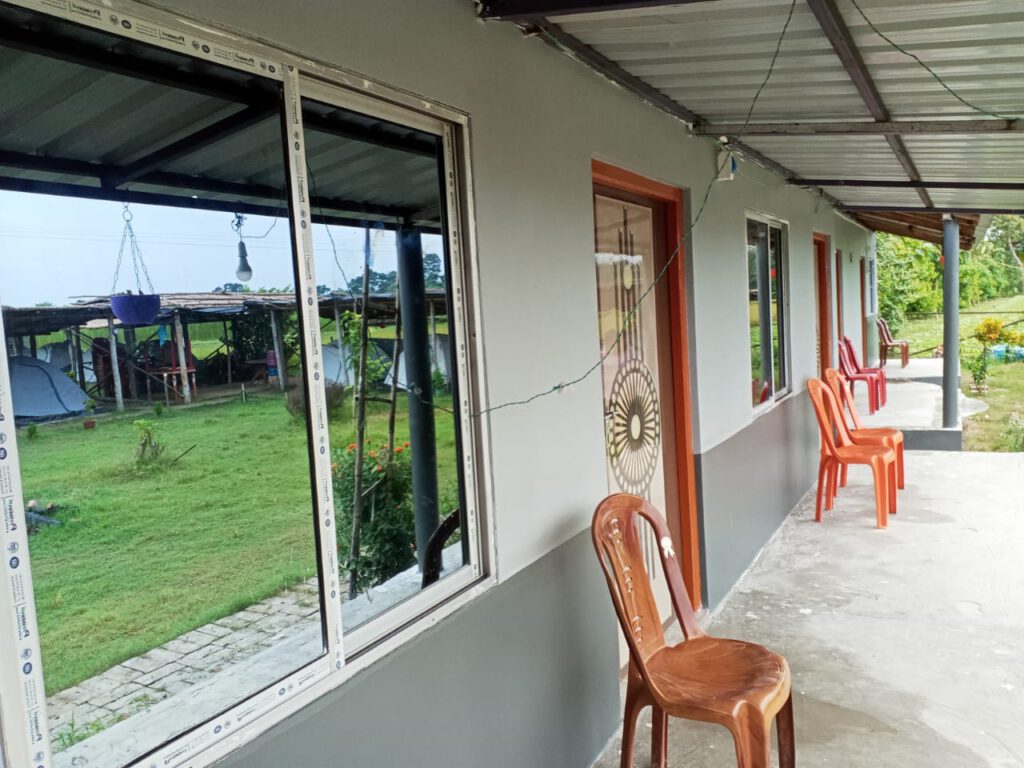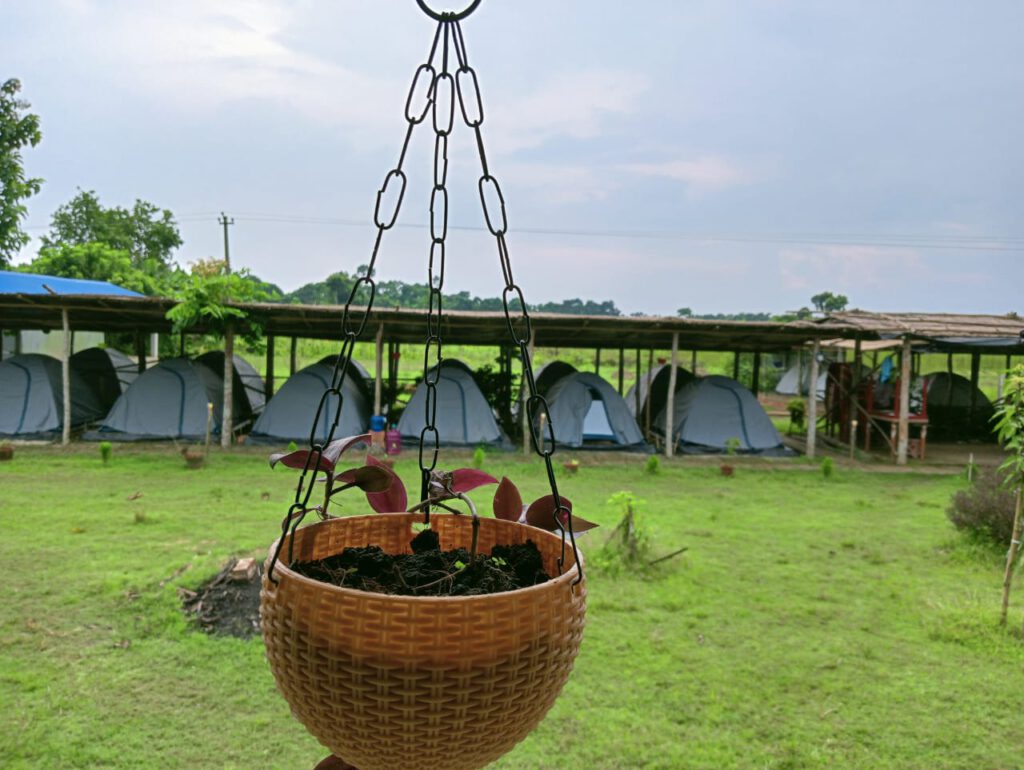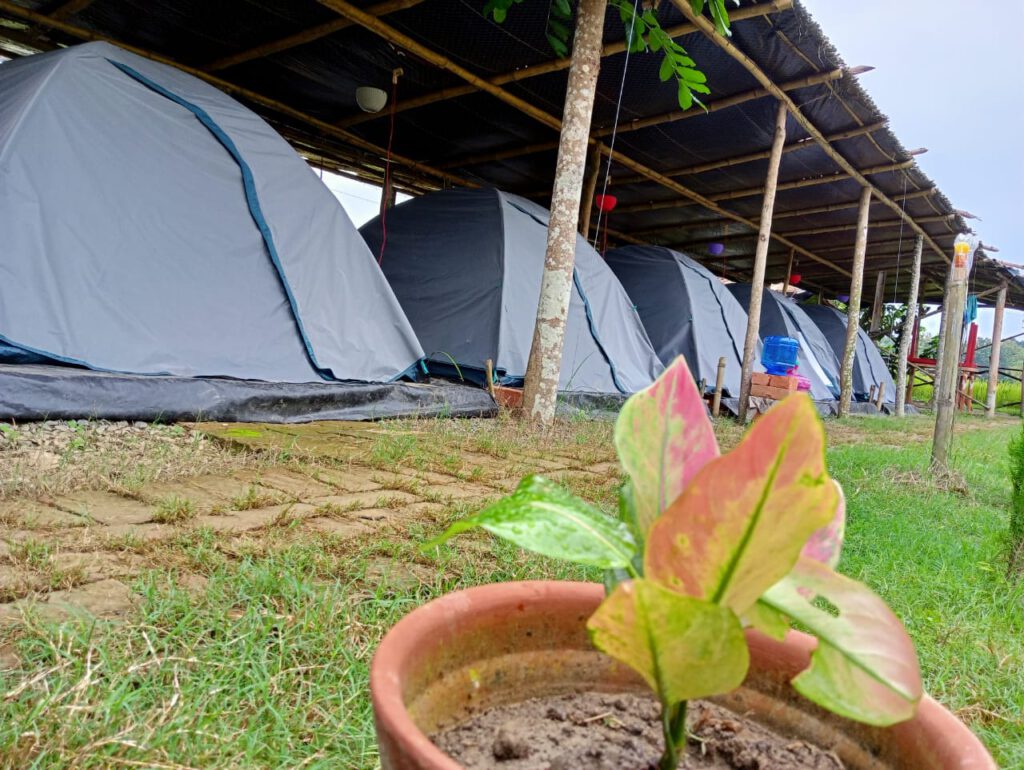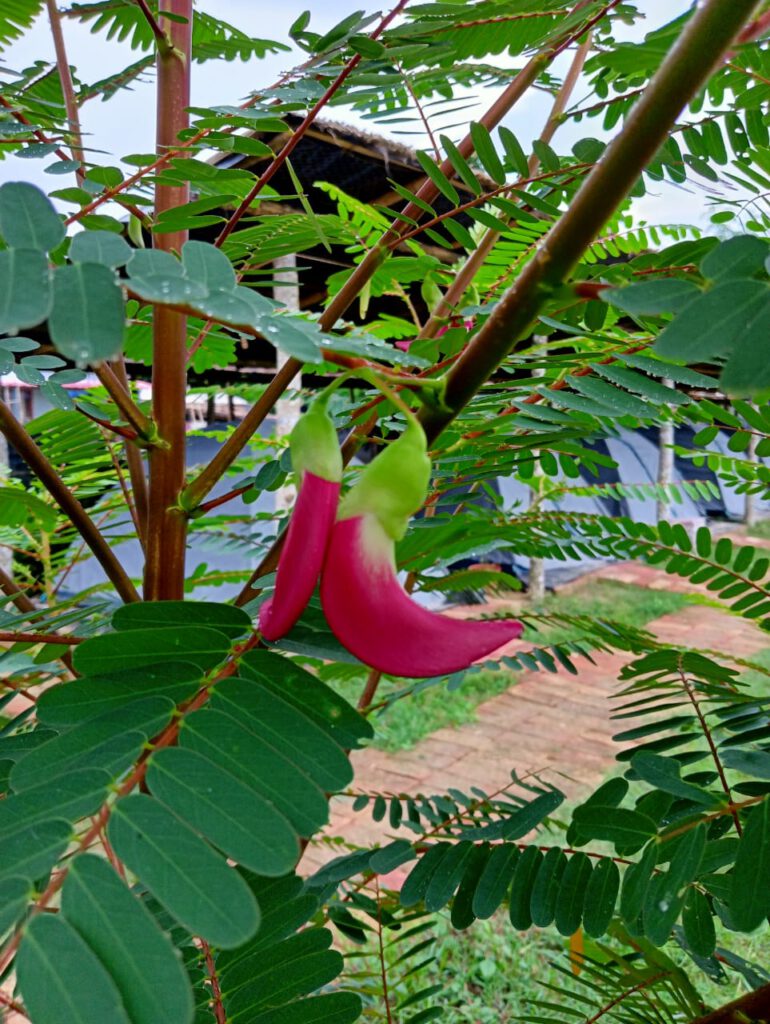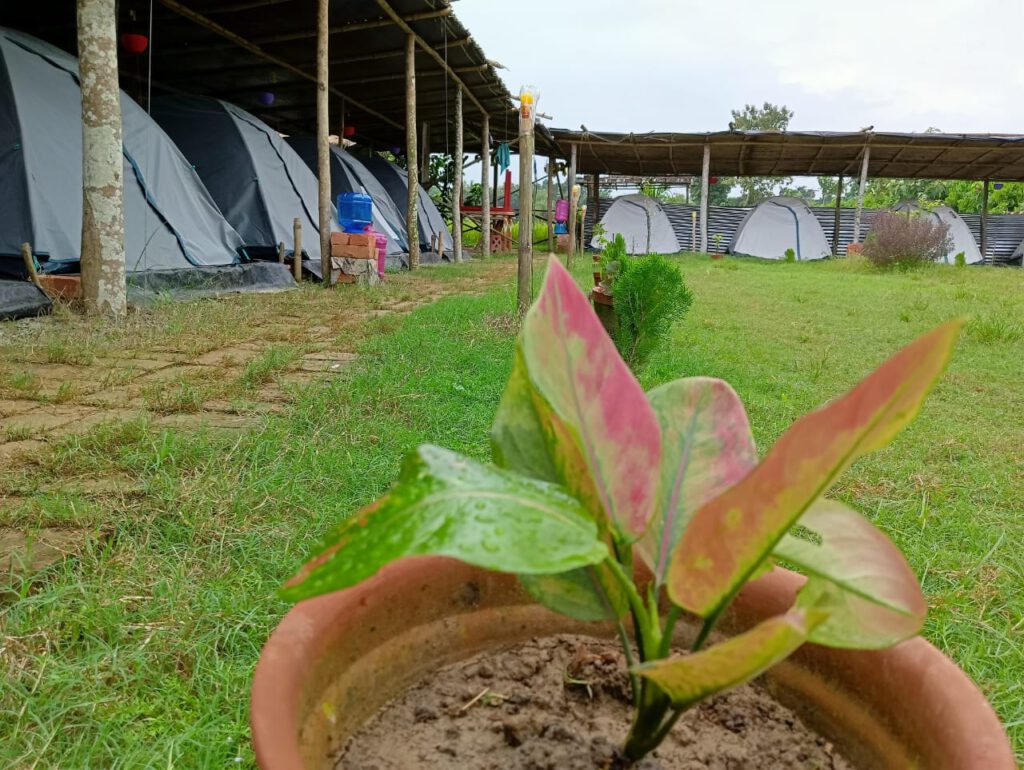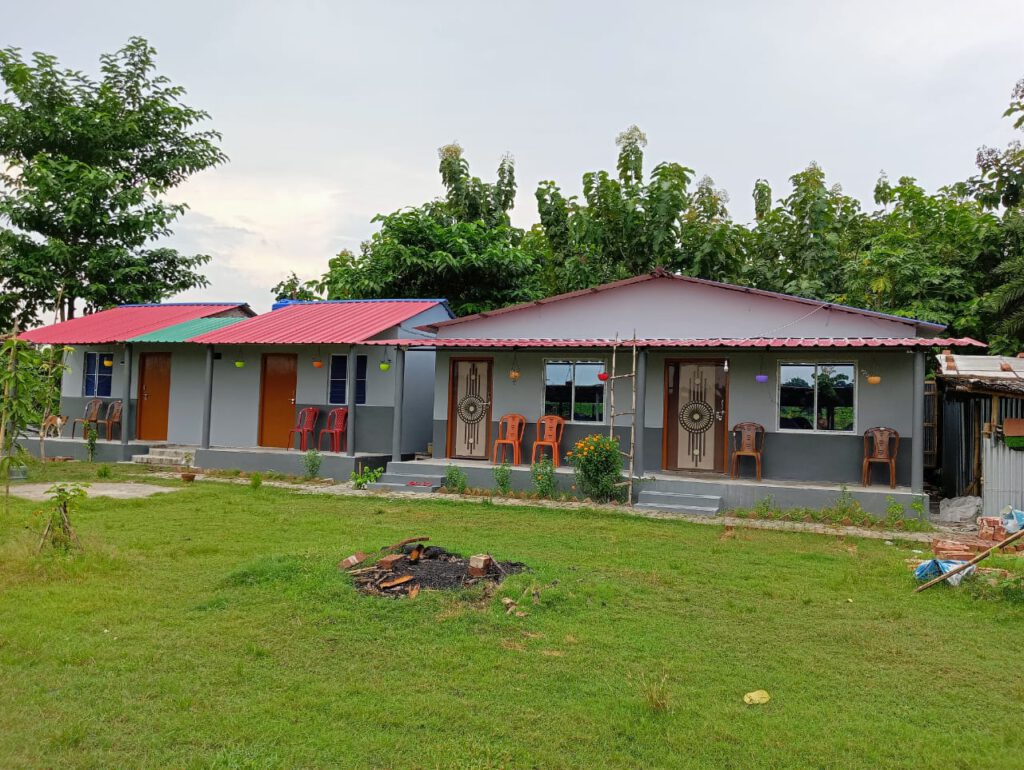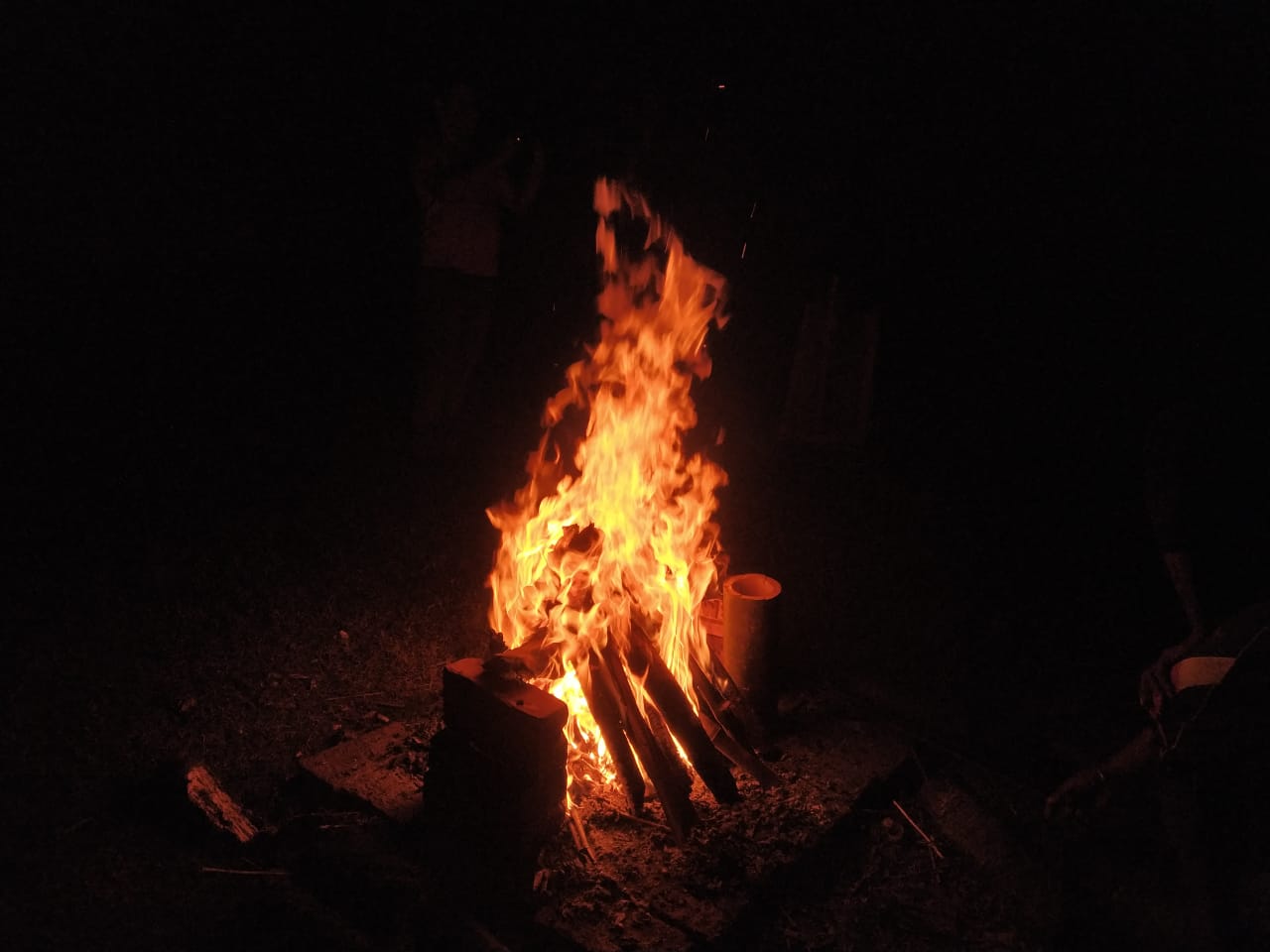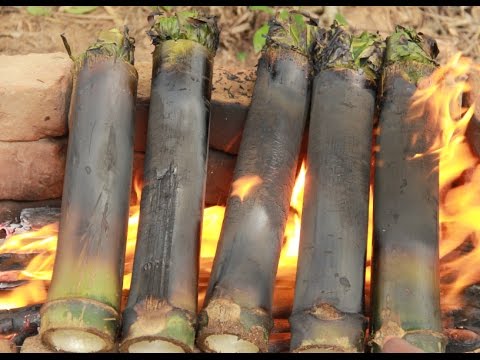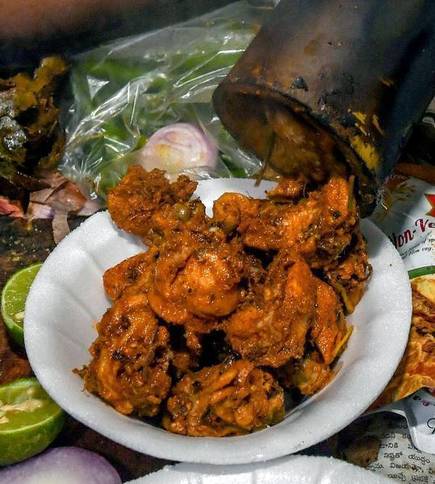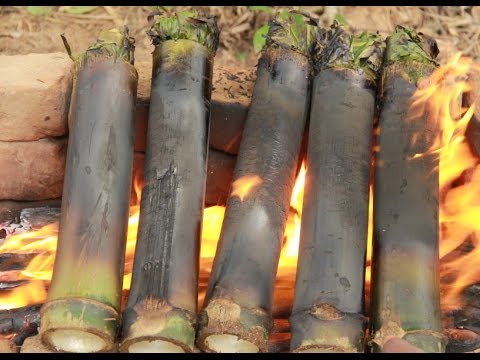 হন্টেড ভিলা