Patal Ghar – Hello Hobbit
It's a fantasy stay at Kukuburu Foothills near Matha Forest. Bagmundi, Purulia. At the moment we do have both Hobbit Tent and Hobbit Rooms accommodation.
Hobbit Tent tariff:
Double Sharing 1250/Tent with complimentary breakfast
Triple Sharing 1500/Tent with complimentary breakfast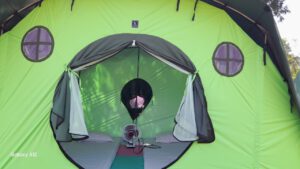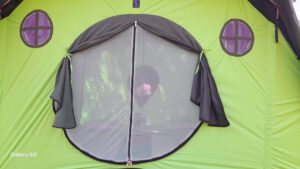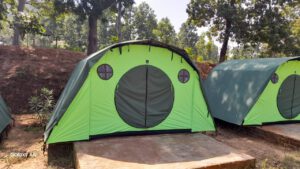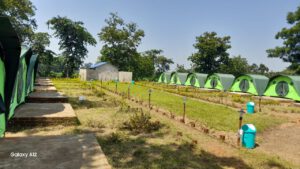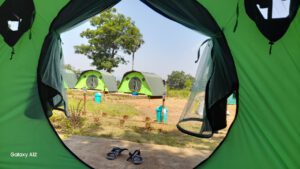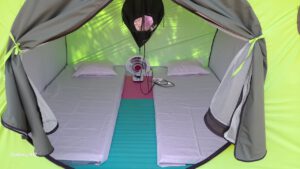 Hobbit Room Tariff:
Double Sharing 2500/Room with complimentary breakfast
Triple Sharing 2600/Room with complimentary breakfast sharing same bed
Extra Cot 500/Cot with complimentary breakfast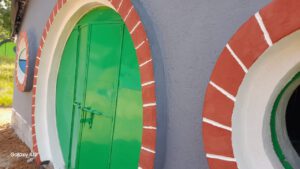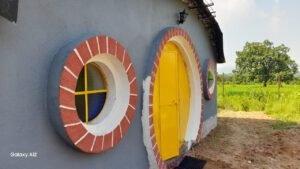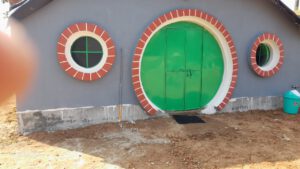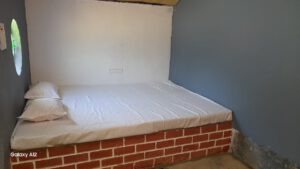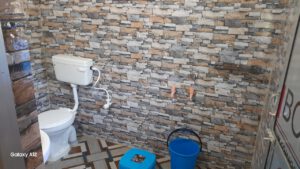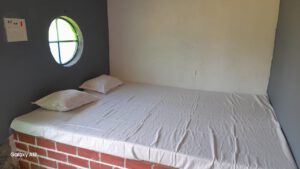 Food Cost: 850/Head (Non-Spicy Homely Cooked Food): 
Welcome Drinks
Lunch (Sharp within 1 – 2.30 PM): (Thali Provided in Buffet Arrangement, Self Serving)
Rice
Dal
Salad
Bhaja
Sabji
Fish Curry(1 pc)
Egg Curry (1 pc)
Chicken Curry (Unlimited)
Chatni
Papad
Ice cream
Afternoon Snacks(Sharp within 4 – 5.30 PM)::
Tea, Biscuits
Evening Snacks (Sharp within 6 – 7.30 PM)::
Veg Soup and veg/onion pakoda or Chicken Pakoda and Puffed Rice
Buffet Dinner (Sharp within 9 – 11 PM): (Fully Buffet, Self Serve, Menu will be on Cook Choice)
Rice
Ruti
Paratha
Sabji
Chicken Kasha
Or
Jeera Rice/Fried Rice
Chili Chicken
Pasta
Morning Tea, Biscuits
Buffet Breakfast:
Luchi, Sabji/Cholar Dal, Alur dom, Boiled Egg(fixed 1 pc), Jilapi ( fixed 2 pcs)
How To Reach Patal Ghar – hello Hobbits:
By Train reach at Purulia Station or barabhum Station. take trekker or Bus towards Bagmundi and Drop at Duarsini More. Toto can be arranged.
if you come by Bus drop at Duarsini More just after Matha Forest. Toto can be arranged.