Our Recent project Named "Aranyer Din Ratri"…..at Doladanga  
Doladanga is a small village situated in a rural regions of Purulia district in West Bengal. This tiny hamlet with only 9-10 houses is situated in the serene green forest just opposite the famous Mukutmanipur Dam which is just 10 KM away from it.
With a population of only 40 people known as the MudiKora Tribe, the village of Doladanga is rich in it's tribal culture. The main livelihood of the people is farming and fishing.
Our Motive:
Being an integral part of responsible tourism, we always focuses on lending a helping hand in developing the places from all the true senses. We are trying to employing the local tribal people to manage those camps and for all the areas where manpower is needed. It will help in betterment of the livelihood of those people as well as empower them to be more confident.
Contact Number for Booking the Tents:
9051160870 / 9038633211 (To know more details whatsapp directly them)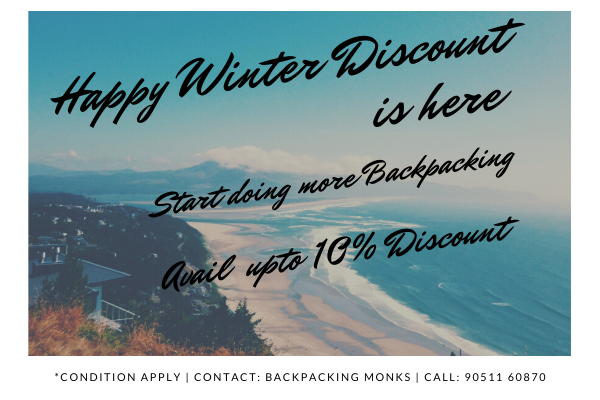 Documentary over Dolaganga
Why It's being a Must to to Visit Location:
The Sonajhuri Forest surrounding the small hamlet, the beautiful Kansabati lake and the simplicity of a tribal life makes this place a peaceful refuge where your heart will want to come back again and again. Apart from the serenity of nature, this camp has much more to offer. From boat rides in the lakes to Baul Song, tribal dance and jungle walks at midnight, watching sunset from boating, Doladanga is ready to fulfil your heart with full of memories and experience something new.
Why Our Camp is going to be something Special:
The Best Part of our Camp is it's Camfire where you will get a wonderful chance to interact with local people, listen to their stories while making some new friends with other guest. Also the magical beauty of Kansabati Lake in the middle of the Jungle in Moonlit night will surely take your breath away.
Customer Feedback
Anwesa Roy & Payel Roy Chowdhury (Date: 10th Feb'2018)
Accommodation: (Images of accommodation will come soon)
At the Moment we have only Tent Accommodation .
Type 1: Tent Accommodation (They are now settling Tents for maximum up to 12 Tents * 3 Heads Per Tent = Maximum 36 People)
(Tariff: 1300 INR per head per Day Including Fooding + Lodging + Complimentary Campfire + Available Mineral water), People lives in tent will definitely get better experience of Nature.
Camp Timing
               Check-In Time : 12 PM                Check Out Time 11.30 AM
Food:
Lunch at 1.30 PM (Rice, Dal, Bhaja, Vegetables, Fish)
Snacks 6 PM (Pakora, Jhal Muri, Tea)
Dinner 9.30 PM: (Rice/Roti, Vegetable Curry, Chicken Curry)
Breakfast 9 AM: (Puri, Sabji, Tea)
How to Reach at our Camp:
Route 1: (Popular for Bike trip, This is not recommended for 4 wheeler) Kolkata -> Kharagpur –> Pareshnath Ferry Ghat –> Doladanga Camp  (Total aprox 275 Kms)
Route 2: (Bus Route) Kolkata -> Bankura –> Manbazar –> Doladanga Camp (Total aprox 270 Kms) Esplanade -> Manbazar (Direct Bus Service) –> Doladanga Camp
Route 3: (Train Route) Kolkata -> Bankura / Purulia –> Manbazar –> Doladanga Camp  (Total aprox 250 / 320 Kms) NB: Camp has Pick-up and Drop facility from Bankura Station and Man Bazar
Nearby Location:
Ayodha Hill – 100 Kms
Mukutmanipur – 12 Kms
Bishnupur – 90 Kms
Muruguma Dam – 105 Kms
দোলাডাঙ্গা, পুরুলিয়া জেলা, দোলাডাঙা ব্যাকপ্যাকার্স ক্যাম্প
Other Popular Offbeat Weekend Destinations Near Kolkata: