Recent Village Tourism project Named "Into the Wild"…..at Gurdum, Darjeeling  
Gurdum, nestled in the lap of the Himalayas is a small hamlet located in the Singalila National park. Located at 8000 ft above sea level, the coniferous branches and the rhododendrons welcome you with their nutty smell and bright colours. This place is also known recognized as Sandakphu Trek Basecamp from where trekkers start journey for Sandakphu through unexplored path.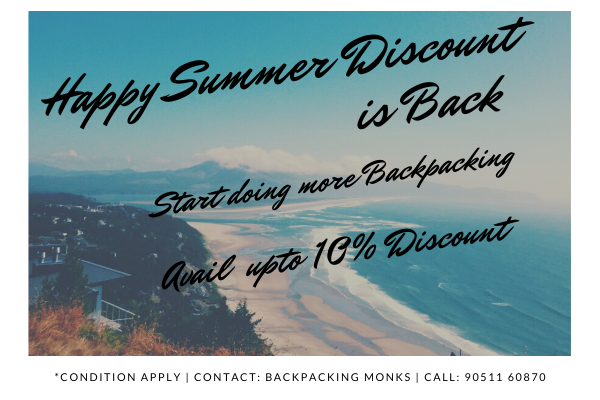 Consisting of some fifteen families, the population at Gurdum mostly includes followers or Buddhism. Working mainly as porters and farmers, the simple lifestyle of the local community brings contentment to their kind and friendly nature.
Not only your journey will take you through an unexplored mine of natural beauty, but it will also allow you to interact with the locals, enriching you with their simple philosophy of life.
The warm and welcoming smiles of the locals align beautifully with the lush scenic beauty and the true essence of the Himalayas.
Who needs five star when you have the entire Milky Way to accompany you? With our unique accommodations targeted to make your experience worth remembering, you have the choice to live an "Into the Wild" experience with a camper's Van or stick with classic charm of outdoor tents.
Either way you will find yourself writing your one of a kind travel tale.
Accommodation: (Images of accommodation will come soon)
Type 1: Camper's Van
1200 INR Per head /Day (Maximum 4 people accommodation available in 2 camper's vans)
Type 2: Tent
1000 INR Per Head / Day (Maximum 12 people accommodation available in 4 tents)
Type 3: Homestay / Hostel
1100 INR Per head /Day (Maximum 4 people accommodation available in 2 camper's vans)
Contact Number for Booking the Tents:
9051160870  (To know more details call them)
NB: We also encourage single person to go there and we'll help them all the way….
Food
Nourish yourself with authentic Himalayan gastronomic delights
11 A.M Check-in welcome drinks (Chhang / Thomba)
1.30 P.M Lunch (Rice, Dal, Vegetable Curry, Egg Curry/(Fish on availability))
6 P.M Evening Snacks (Soup, Popcorn)
9 P.M Dinner (Rice/Roti, Vegetable Curry, Chicken Curry/Beef Curry(on request and on availability))
Next day 8 A.M Breakfast (Bread & Omelette/Tibetian Bread & Jam)
Additional Lunch on demand with on-spot payment is available
How to reach Gurdum Backpackers' camp:
Via New Jalpaiguri

Reach Rimbik by car from NJP or reach Manebhanjan by car and switch vehicles to reach Gurdum

Via Darjeeling

Reach Sukhiapokhri by car. Then switch vehicles to reach Manebhanjan then reach Gurdum.
Experience You'll Get at our Camp:
We aim to make you experience the awe-inspiring mountains in it's purest form. We wish to be a part of your journey as you walk on "the road not taken" intot he deepest secret that the serene Himalayas posses. Weave your own magic with a tailor-made experience just for your senses.
River-Crossing is one of the adventurous activities you can avail their . Here you can garnish your sense of adventure as you tick off an adventure sport from your bucket list. You can cross a hilly river gurdum at your own under our super vision, this is wonderful to sense.
After this, Light up the night with music, food and conversations before a warm crackling fire. Spend some lovely friendly get together during Campfire. Make new friends or simply hum along to old familiar tunes. Sit back and soak in the classic and integral part of backpacking.
Gallery:
Other Popular Offbeat Weekend Destinations Near Kolkata:
Mousuni Island, South 24 Pgs
Doladanga, Purulia