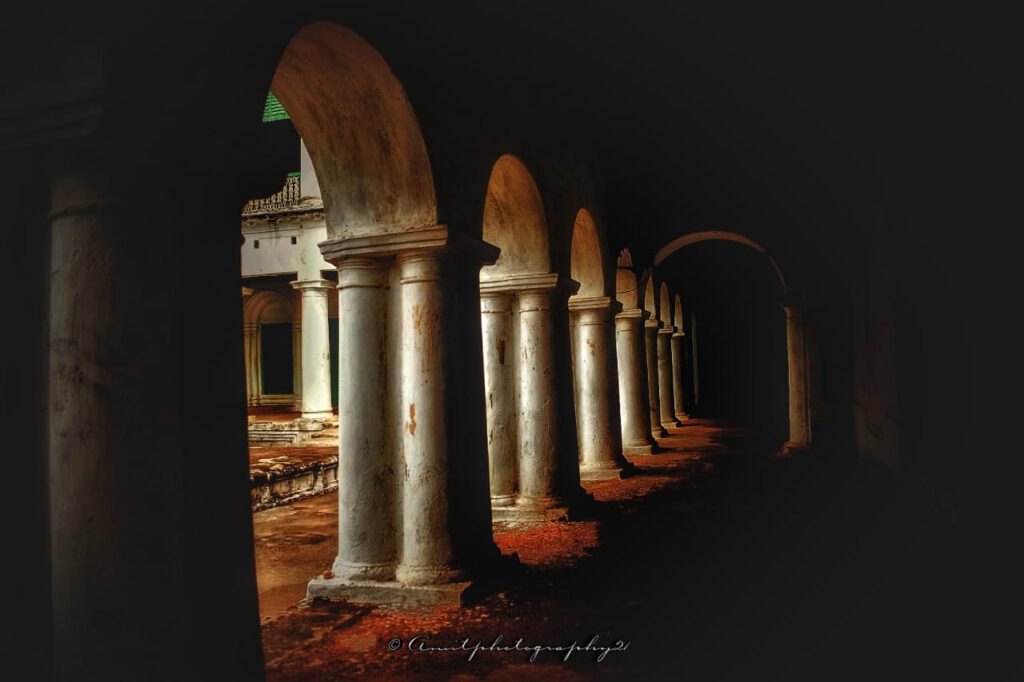 (Image Courtesy: Amit Dey )
Panchetgarh Raj Bari and it's famous 350 years old Rash Utsav. Now a declared Heritage Complex. A grand Rajbari with it's many Mandirs in Pataspur block within East Midnapore District. Panchetgarh was one of the highest seats of Hindustani Classical music in this part of the country. So great is its contribution to the development and propagation of various forms of Hindustani classical music, that we find, in course of its past history, very famous and illustritious musicians have passed through its haloed portals and have left a distinct footprint on the history of Indian Classical music. The Objective is to recreate the authentic way of life in a Bengal Zamindari bari, and also to showcase its cuisine, culture and religion.
Panchetgarh Rajbari Contact Details: Call / WhatsApp 9051160870 / 9038633211
How To Reach:
Take Train from Howrah up to kanthi. From Kanthi you can take Bus up to Egra. From Egra you can get Toto or Auto to Rajbari.
If you take dedicated car from Kanthi it will charge 900 / 1000 INR
2.  From Esplanade you can get Bus up to Egra Directly. It will take around 4 hours. From Egra you can get Toto or Auto to Rajbari.
Accommodation: Total 3 Royal Rooms afe there
1 Tilottoma Suite with Attached Bathroom- 4/5 heads can stay – 3700 INR (Only Lodging, Non-AC, Old mension traditional building with naturally conditioned)
2 Regular Royal Room with Attached Bathroom – 1500 INR (Only Lodging, AC Available, Old mension traditional building)
Food can be chosen from the Menu those who will be wiling to book Room only.
1750 Per Head Per Head including Fooding and Lodging those who looks for Package Booking.
Food Menu for Full Package:
Welcome Drinks
Lunch at 1 – 2 pm: (Rice, Dal, 2 types of fries, Fish, Chicken, Salad, Sweet Curd, Sweets)
Evening snacks 7-8 pm: Normally Veg Pakora.(For Bigger Group Chicken Pakora can be given within the package)
Dinner at 9 – 10.30 PM latest: (Roti/ one seasonal Veg fry / Chicken curry / Sweets)
Morning Bed Tea Biscuit at 8 am.
Breakfast at 9 to 9.30 am: ( Luchi / Roti, one Curry, sweets, Tea)
Nearby Attraction:
Traditional small rural circuit that will be very acceptable to the people. I will present such a place to you today Egra – Pingla – Sabang – Potashpur – Mughalmari – Kharui Pottery – Carpeting – Galashilpa – Brass Industry – Panchetgarh Historic Temple and Rajbari and its famous Ras mela .All these things have come together in this small area. I don't give any details about the tidy villages, which is a wish of everyone to spend one or two nights in the lap of nature. I left that story for everyone to see visually
Gallery: